Although this is not the case for all sexual addicts, for many addicts their sexual addiction has its roots in trauma endured during their childhood.  According to Dr. Patrick Carnes in his book, "Contrary to Love" his research showed that 97% of sex addicts were emotionally abused, 72% were physically abused and 81% were sexually abused.
Therefore, Sexual Addiction Counseling treatment will entail fellowship in support groups (like 12-step meetings) and some form of counseling.  In relation to sexual addiction counseling, the addict has some options from which to choose such as individual counseling, twelve-step programs, or support groups.  It is recommended that the addict pursues a combination of either individual sexual addiction counseling or group sexual addiction counseling in conjunction with a twelve-step program.
So, Once an individual decides to pursue Sexual Addiction Counseling, what will therapy look like?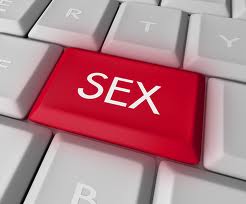 The goal of sexual addiction therapy will not revolve around abolishing sex altogether, but rather, finding alternate ways to cope with stress, anxiety, or emotional pain. In other words, sexual addiction therapy will require the addict to learn to place sex in its proper context.
One of the first things accomplished in sexual addiction counseling is to understand the cycle of sexual addiction.  Here, the addict will get an understanding of short and long-term events that have contributed to his stress and anxiety.
Next, the Sexual addiction therapists will help the addict identify some possible triggers (people, places, things, thoughts, feelings, and behaviors that make one feel anxious or stressed and want to act out).
Finally, due to the abuse in the addict's family of origin, a majority of the sexual addiction counseling will entail grief work around the trauma and identifying cognitive distortions (errors we make in our thinking or thinking in extremes).
Where can I get help for Sexual Addiction Therapy or CSAT Therapist?
If you are searching for a "Certified Sexual Addiction Therapist near me" then  San Jose Counseling is surely the best possible help for your sexual addiction therapy.  Only mental health professionals(sexual addiction psychologist) who are certified as CSATs have the knowledge and experience to diagnose sexual addiction and truly create a treatment plan for the addict's sexual addiction counseling. You can also check our partners out at http://www.ffmediation.com/divorce-mediation.
At San Jose Counseling, Inc., you will have an opportunity to work with Invia Betjoseph, a licensed Marriage and Family Therapist (LMFT) and Certified Sex Addiction Therapist (CSAT).  As a therapist, Invia has over 15 years of experience in providing sexual addiction counseling in San Jose, and treating depression, anxiety, self-image, shame, and guilt as well as a focus on couples who are experiencing emotional stress related to relationship conflict and extra-marital affairs.  He has extensive experience with "Every Man's Battle," a New Life organization dedicated to helping men deal with sexual addiction counseling, and has worked for the Santa Clara County Mental Health as a suicide and crisis counselor.  Invia also has level I training in EMDR and is certified in Affect Centered Therapy providing trauma recovery for many of his clients.  Visit this site Invia offers a free consultation so you can decide if San Jose Counseling is right for your sexual addiction counseling at no charge.
At San Jose Counseling, Invia or another one of our CSATs will start with a sexual addiction assessment.  The individual will be given the Sexual Dependence Inventory (SDI), which will indicate whether or not the person is dealing with sexual addiction.  This assessment will enable the therapist to develop a deeper understanding of the individual and what he/she needs to start sexual addiction therapy. The Sexual addiction therapist will then have time to give his or her impression of the situation. Together, the individual and the therapist can agree to a sexual addiction therapy plan that will meet one's needs and help reach recovery goals. Call San Jose Counseling today to schedule your free consultation with Invia or one of our other CSAT specialists to start your sexual addiction therapy today.