At San Jose Counseling, our therapists CAMFT(California Association of Marriage and Family Therapist) provide Relationship therapy, Marriage and Couples counseling to those in Sunnyvale, CA.  We believe everyone deserves to have a successful marriage, and that includes Sunnyvale, CA. We will equip you with the right tools to succeed in your marriage or relationship. Sunnyvale Ca is a gorgeous city in a prime location in silicon valley and close to our offices.
 Professional Marriage and Couples Counseling for Sunnyvale Ca residents
There is plenty of material about how you can strengthen your marriage or relationship. Of course, communication is often one of the items on the top of the list. However, a successful marriage requires far more than just communication. Your core beliefs, values, and family background are impacting your marriage. If you have suffered untreated trauma, it can negatively impact your relationship.
When a spouse suffers from addictions or mental disorders, the weight of those problems can hurt the couple. It's important not to let time pass by without addressing these issues. At San Jose Counseling, with marriage counseling or couples counseling, we are confident that we can provide you with the skills and tools for to succeed.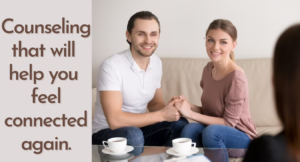 You can regain control of your marriage or relationship. You can fall in love again, and this time with greater intimacy, understanding, and depth.  In marriage therapy or couples therapy, our therapist can help you identify the areas in your marriage that need work and help you maximize your strengths.
At San Jose Counseling, Invia A. Betjoseph, LMFT, CAMFT CSAT is a specialized couple's counselor. He is well known and respected in the Bay Area, including Sunnyvale, CA. He specializes in marriage and couples counseling, Family and Relationship therapy and has a gift for helping those where addictions, affairs, or other serious issues plague the relationship.
Don't let these or any other issues get the best of your relationship. It's time to take the first step for couples counseling or marriage counseling.  Let us help you take your relationship and make it great.
If you would like to know more about how our couples counseling Sunnyvale and marriage counseling Sunnyvale services can help you contact us for more information.