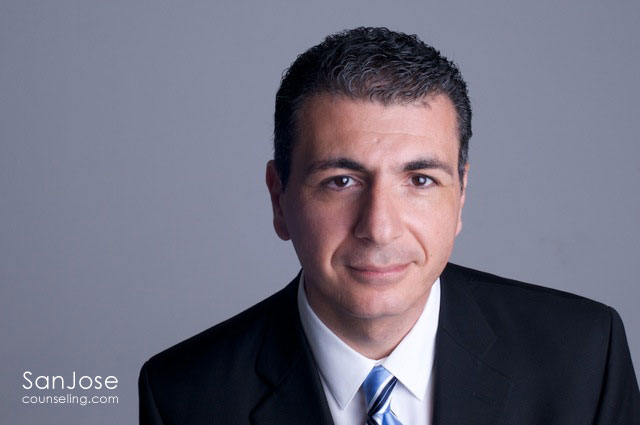 Invia is a licensed Marriage and Family Therapist (MFC 44618).  He is the Founder and Director of San Jose Counseling, Inc., and the Co-Director of the LifeStar Program offered by the Addiction Recovery Center (ARC).  He received his Master's degree in Clinical Psychology from Azusa Pacific University and is a Certified Sex Addiction Therapist (CSAT).  As the Co-facilitator of the men's addiction program at the ARC, he facilitates different level groups for men who struggle with compulsions and addictions of a sexual nature.  His private practice, San Jose Counseling, Inc., is comprised of individuals who are struggling with sexual addiction, depression, anxiety, self-image, shame and guilt as well as couples who are experiencing emotional stress related to relationship conflict and extra-marital affairs.
He has extensive experience with "Every Man's Battle," a faith-based, monthly workshop that is part of New Life Ministries that is dedicated to helping men deal with sexual addiction.  Invia has also worked for the Santa Clara County Mental Health as a suicide and crisis counselor.
Invia has level II training in EMDR and is certified in Affect Centered Therapy providing trauma recovery for many of his clients.
Invia is a member of the California Association of Marriage and Family Therapists (CAMFT), and the International Institute for Trauma and Addiction Professionals (IITAP).
EDUCATION:
• M.A. in Clinical Psychology; Azusa Pacific University
• B.A. in Psychology & minor in Religious Studies; U.C. Davis
ORGANIZATIONS:
• California Association of Marriage and Family Therapists (CAMFT)
• International Institute for Trauma and Addiction Professionals (IITAP)
AREAS OF EXPERIENCE:
• Anger Management
• Anxiety
• Assertiveness Training/ Boundaries
• Career Stress/ Change
• Communication Skill/ Enhancement
• Depression
• Divorce
• Grief & Loss
• Life Transitions
• Marital & Pre-Marital Counseling
• Men's Issues
• Religious/ Spiritual Issues
• Sex Addiction (click and learn more about this topic)
• Singles' Issues
• Wives of Sex Addicts