What is Marriage Counseling San Jose?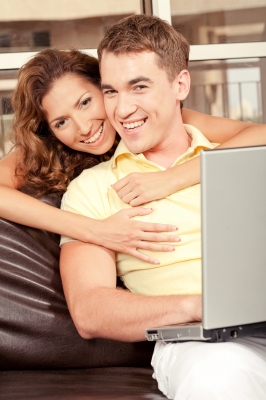 Psychotherapy takes many forms: individual, group, family and couples. Marriage counseling San Jose, or couples therapy, is a type of psychotherapy. Marriage counseling helps couples of all types recognize and resolve conflicts and improve their relationships. A wide range of couples can benefit from marriage counseling. Some couples come to counseling for maintenance – their relationship is good, but there's room for improvement. Others come to marriage counseling because their marriage is in real trouble as a result of some crisis, and the couple is facing the very real threat of divorce. Although these two scenarios are extremes, there are many couples whose situation falls somewhere in between.
Why Should We Attend Marriage Counseling San Jose?
Through marriage counseling San Jose, you can make thoughtful decisions about improving your relationship and/or finding a healthier way to assert your needs.
Marriage counseling can help couples:
1) Enhance their communication skills
2) Become aware of unspoken expectations
3) Uncover family of origin issues that might be affecting the relationship
4) Understand one another's needs better, including emotional, financial and physical
5) Improve their sex life
6) Deepen their marital bond
7) Provide stability for their children
8) Create a healthy blended family
Marriage counseling San Jose can also help couples that plan to get married. This pre-marital counseling can help couples achieve a deeper understanding of each other and iron out differences before marriage.
There are times when marriage counseling is not possible, because one partner will not want to attend marriage counseling. Although, marriage counseling requires the presence of both partners, sometimes that reality is not an option just yet. In case you are looking into a divorce mediator go visit our friends at FFMediation.com. The specific treatment plan depends on the situation. Having said that, some counseling is better than none. Working with at least one spouse or partner can lead to significant improvements in the marriage or relationship even when the other spouse or partner is absent or is resistant to marriage counseling.
Who treats Marriage Counseling?:
Although marriage counseling is provided by many types of counseling professionals such as psychologists and social workers, marriage counseling is most commonly practiced by licensed marriage and family therapists (LMFT). These therapists have graduate or postgraduate degrees and are licensed by the Board of Behavioral Sciences (BBS).
At San Jose Counseling, Inc., you will have an opportunity to work with Invia Betjoseph, a licensed Marriage and Family Therapist (LMFT) and Certified Sex Addiction Therapist (CSAT). Invia has over a 15 years of experience in couples counseling, sex addiction recovery, depression, anxiety, self-image, shame and guilt as well as a focus in couples who are experiencing emotional stress related to relationship conflict and extra-marital affairs. A 20-minute consultation at no charge is available for couples who want to start working on their relationship issues.
Marriage counseling will start with an assessment where each person will be asked about his or her relationship in the context of their history together and their individual relationships. This enables the therapist to develop a deeper understanding of the couple and what each needs to make his/her relationship better. The therapist will then have time to give his or her impression of the situation. Together, the couple can agree to a counseling plan (treatment plan) that will meet the needs of the relationship and help reach goals for healthy living. Call San Jose Counseling today to schedule your free consultation for marriage counseling.