Sex addiction is the use of sex and/or pornography to address non-sexual, emotional needs.  Countless people from different cultures struggle with this condition, which not only disrupts their everyday life, but it also destroys it in the process. Sex addiction recovery is the person's journey in not only uncovering all the pain and shame that fuels this compulsive behavior, but also maintaining sobriety by making wholesome, healthy decisions.
What is Sex Addiction and Sex Addiction Recovery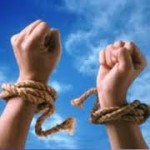 Sex addiction is progressive in nature, and it progresses gradually, in stages, during which time, the addict becomes increasingly detached from friends, family and the real world.  Think of a continuum, where on one end is no use for sexual activity and on the opposite end is sex addiction.  Between these two polar opposites, there is some sexual use, followed by misusing sex, abusing sex until one ends up in the extreme end: sex addiction.  Ultimately, the addictive cycle ends with serious guilt and shame, and when this cycle runs long enough, the addict's life becomes unmanageable resulting in possible legal, financial or personal distress.  If you are reading this, and resonate with the descripition above, then you can stop the cycle and start your sex addiction recovery today.
Even if one does not exhibit all the symptoms or severity of sex addiction now, the misuse and abuse of sex (such as compulsively masturbating to pornography, frequenting gentleman's clubs and sexual massage parlors, or paying escorts) quickly impacts one's ability to have sex in a healthy way.  During the "thrill of the hunt," the individual experiences an imense pleasure, which takes place in the reward pathway of the brain.  Over a […]